Instantbird 1.5
With Instantbird, you can now talk to all your friends with a single application! AIM, Yahoo, MSN, Google Talk,

Facebook and

even Twitter are supported! Instantbird has been designed with stability and simplicity in mind. You will enjoy its clean clutter-free user interface: nothing will distract you from your

conversations

! No ads, you won't be annoyed by unwanted content. With a few carefully designed message themes available by default and hundreds more available as add-ons, there's all you need to make your conversations feel personal. Instantbird will work on all your computers, whether they are running Windows,

Mac OS X

or Linux. Being free and Open-Source, you will never have to pay to use it.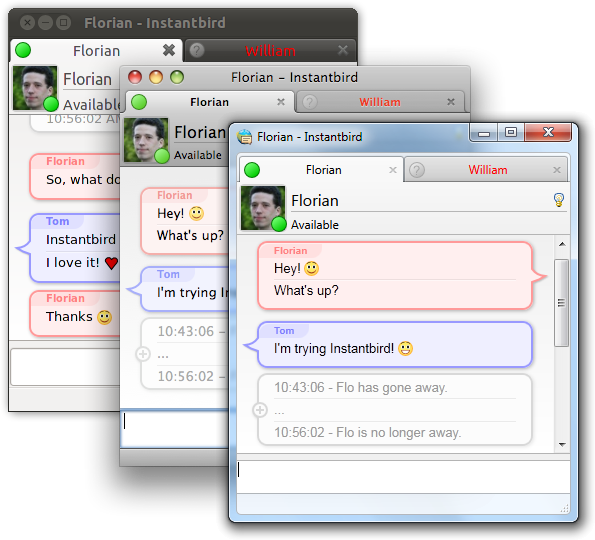 Download
page –

multiple

languages: Instantbird 1.5 | Open Source